Promoters of the group and Management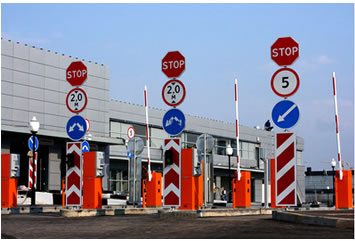 A B.O.T. project in effect requires a combination of the skills and experience in construction activity with the skills and experience of running toll collection contracts. The group and it's promoters are one of the very few of the kind in the nation who combine both the skills. The promoters of the group are,
Mr. Ajay Agrawal, Chairman & Managing Director
Mrs.. Usha Agrawal
Mr. Ayush Agrawal

Mr. Ajay Agrawal is the main promoter of the company and he and his family have been involved in the field of R.O.B. construction, road work and toll collection for the past three generations and are presently one of the biggest toll collection contractor in central India; more specifically in the states of Madhya Pradesh, Rajasthan, Maharashtra and Gujrat. Being one of the biggest R.O.B./Road contractors the promoters are also the biggest toll collection contractors in central India having executed in the past total contracts worth Rs. 3000.00 Million.
Mrs. Usha Agrawal looking after office administration and communication at Indore.
Mr. Ayush Agrawal Passed BE Honís from BITS PILANI DUBAI & Bsc. In construction project management from Heriot-watt UK. Now join with father in business.